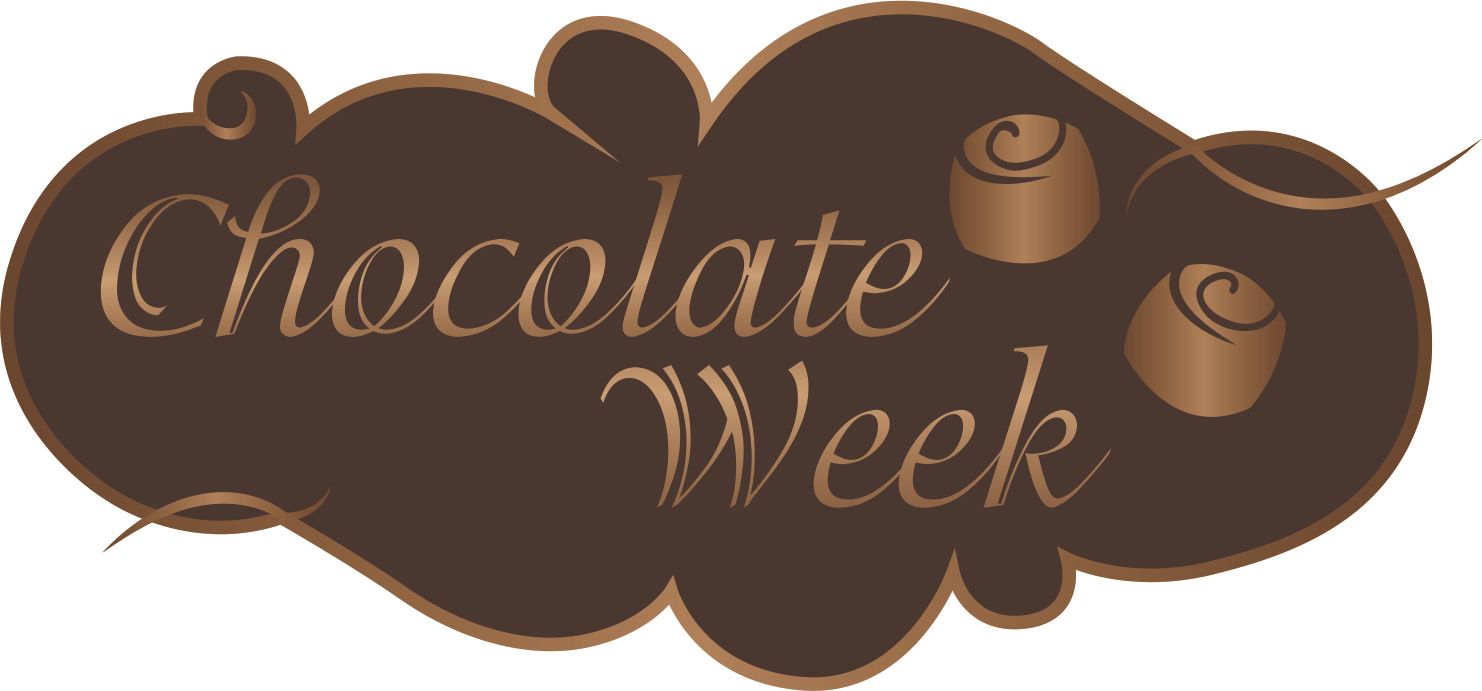 ATLANTIC CITY, NJ (September 7, 2016) – Calling all choc-aholics. Just in time for Halloween, Tropicana Atlantic City is serving up seven solid days of chocolate delights October 23 through 29, 2016. Browse these indulgent offerings and get your taste buds tingling!
Chocolate on your Plate – Dining Specials
CARMINE'S – Everyone's favorite family-style Italian restaurant has plenty to go around for Chocolate Week. Try the Chocolate Torta, a chocolate lovers dream featuring a flourless fudge like chocolate base served with strawberries and fresh whipped cream for $18.95.  Looking for a classic treat then order up the Chocolate Bread Pudding for your group. A truly to die for confection!  Composbasso bread is soaked in a cinnamon sugar egg custard and layered with semi-sweet chocolate and a sprinkling of golden raisins, stacked high and baked in house daily. Served toasty and warm with fresh whipped cream for $21.95.
BROADWAY BURGER BAR- Satisfy your sweet tooth with our house-made Chocolate Molten Cake with Vanilla Ice Cream along with delicious Pretzels with Chocolate Dip
CASA TACO & TEQUILA BAR – Wake up your taste buds with a breakfast of chocolate covered bacon for just $5.00. Or swing by for a dessert of chocolate-filled churros served with a dulce de leche sauce for $7.00.
CHICKIE'S & PETE'S- Chickie's & Pete's is offering desserts for the first time in nearly 40 years!  Come by and try our Chocolate Mousse Jar and our Death By Chocolate Ice Cream Pie!
CUBA LIBRE RESTAURANT & RUM BAR – Go ahead, treat yourself with Cuba Libre's chocolate torte, a fallen chocolate soufflé tart layered with dulce de leche and served with dulce de leche ice cream, chocolate-orange sauce and blueberry compote for $8.50.
FIESTA BUFFET- Get in line for Cocoa Dusted Pork Chops with an Apple Demi, Grilled NY Sirloin Steak with Caramelized Onions and a Chocolate Porter Demi, Chocolate Bread Pudding, Chocolate Fudge Brownies, and an assortment of other sinful chocolate desserts. $28.95 + tax
HOOTERS– Buy one chocolate fudge cake, get one FREE with purchase of an entree. Eat in only.
IL VERDI – Tropicana's fine Italian dining restaurant gets into the spirit of Chocolate Week with Seared Cocoa Spice Rubbed Pork Tenderloin with roasted peppers, red onions, grilled asparagus, and parmesan polenta for $36.00. Save room for your choice of special Chocolate Week desserts: Ghirardelli Chocolate Fondue for $10.00 or Nutella Chocolate Lava Cake with Vanilla Ice Cream for $8.00.
MARKETPLACE EXPRESS- Don't miss our chocolate hazelnut bomb, a chocolate layered cake, topped with chocolate hazelnut mousse dipped in chocolate.
MRS. FIELDS – Everyone knows about our legendary chocolate chip cookies and brownies. But we have a lot of other great chocolate products like our caramel sea salt cookies and chocolate croissants.  This week we will feature our mocha smoothies and chocolate banana smoothies for 30% off.
RI RA IRISH PUB – Vanilla ice-cream sandwiched between 2 warm freshly baked chocolate chip cookies, drizzled with chocolate sauce, chocolate chips and a dollop of whip cream for $6.00.
Chocolate in your Glass – Drink Specials
10 NORTH LOUNGE – Blonde Brownie Martini made with Godiva White Chocolate Liqueur, Bailey's Caramel Liqueur, Cream, Caramel Syrup and garnished with gourmet blonde brownie bites for $10.00.
A DAM GOOD SPORTS BAR – Try our delicious chocolate martini for only $5.00.
BOOGIE NIGHTS – The Ultimate 70s and 80s Dance Club is giving you a blast to the past with some ch-ch-ch- cherry bombs! These drunken cherries have been soaked in brandy overnight and then coated with chocolate for a melt-in-your-mouth flavor that is dy-no-myte! $5 per bundle.
BROADWAY BURGER BAR – Top off your night with one of our delicious chocolate drinks: our specialty Chocolate Milkshakes, Sam Smith Organic Chocolate Stout, house-made Chocolate Caramel Infusions, house-made Chocolate Cherry Infusion, and Chocolate Cover Pretzel Shots
CARMINE'S – Great things happen when chocolate and cocktails meet. Satisfy your sweet tooth with a perfectly-chilled Chocolate Cherry Martini – Featuring Grey Goose Black Cherry, Godiva Dark Chocolate and Cream for $13.00.
CASA TACO & TEQUILA BAR – Do you love a little spice with your chocolate? Experience the kick of a Chocolate Chili Margarita made with Jalapeno infused tequila served with fresh squeezed lime and agave with a salted chocolate rim for $12.00. Now that's a fiesta.
FIREWATERS – $5-12oz DuClaw peanut butter porter.
IL VERDI – Chocolate + alcohol = delicious results at Il Verdi. Stop by Tropicana's Italian restaurant during Chocolate Week and indulge in a Godiva Chocolate Martini for $10.00, a Godiva White Chocolate Martini for $10.00 or a Godiva Chocolate Coffee for $8.50.
RI RA IRISH PUB – Enjoy our Chocolate Martini with Baileys, Kahlua, Godiva, Absolut Vanilla, ½ & ½ for $12.00.
STARBUCKS – Enjoy our bittersweet mocha sauce or white mocha sauce combined with rich, full-bodied espresso and steamed milk, then top it off with sweetened whipped cream.   Let our Barista know you are a chocolate lover for a 20% discount.
TANGO'S LOUNGE – Nutella Cookie Martini made with Frangelico and Godiva Chocolate Liqueur, garnished with a Nutella stuffed Almond Macaroon for $10.00.
THE PALM – Indulge in a chocolate treat with our Palm Style Chocolate Bomb Martini for Hershey kiss dropped into a Palm Style chocolate martini laced with Hershey's syrup and Stoli vanilla vodka for $16.00. 
WET WILLIE'S – Guests can stop by Wet Willie's located inside the Quarter to have one of our world famous daiquiris named the Chocolate Thunder! All guests will receive a 15% discount for this item during Chocolate week.
Chocolate in your Shopping Bag – Retail Specials
A TIME FOR WINE – Shop a selection of our chocolate flavored liquor and chocolate liquor flavored candies that incorporate the rich flavor of chocolate to create a decadent experience that is deliciously different for 15% off. 
GODIVA- With a wide variety of fresh truffles, candy bars and made-to-order shakes, no one does chocolate like Godiva does chocolate!
OLD FARMER'S ALMANAC GENERAL STORE – Mention Chocolate Week for 20% off all chocolate candy and hot chocolate mixes.
ZEYTINIA – Chocolate lovers will be in confection heaven with this selection of renowned international chocolate brands such as Milka, Kinder, Ritter Sport, Lindt, and others.
Chocolate Week Hotel Rates
One of the sweetest ways to get the most out of your Chocolate Week experience is to book an overnight stay at the Tropicana! Room rates start at $69 and are available from Sunday, October 23 through Thursday, October 27.  Call 1-800-345-8767 to book your reservation. Rate is based on double occupancy and does not include tax and fees.
About Tropicana Atlantic City
Tropicana Atlantic City is a 24-hour gaming destination located on the beach and Boardwalk. Featuring 2,079 hotel rooms and home of The Quarter, a 200,000 square foot entertainment complex, Tropicana is the premier resort in Atlantic City. With 24 restaurants, 25 shops, 18 bars and lounges, 2 pools, an IMAX Theatre and a spa, Tropicana was highlighted as one of the "Coolest Casinos in the World" by PopSugar. The TROP ADVANTAGE® Club has been voted "Best Players Club" by Casino Player Magazine. In 2015 and 2016, Tropicana underwent a total of $90 million in renovations, including its spectacular Multimedia Light and Sound Show, the addition of AtlantiCare LifeCenter Fitness, renovations to its casino and over 900 hotel rooms and more.
Must be 21. Gambling Problem? Call 1-800-GAMBLER. For more information, visit the official Web site at www.tropicana.net or:
About Tropicana Entertainment
Tropicana Entertainment Inc. (OTCQB: TPCA) is a publicly traded company that, through its subsidiaries, owns and operates eight casinos and resorts in Indiana, Louisiana, Missouri, Mississippi, Nevada, New Jersey and Aruba. Tropicana properties collectively have approximately 7,166 employees, 5,525 rooms, 8,035 slot positions and 304 table games. The company is based in Las Vegas, Nevada. Tropicana is a majority-owned subsidiary of Icahn Enterprises, L.P. (NASDAQ:  IEP).  To learn more about Tropicana, visit www.Tropicanacasinos.com.
###